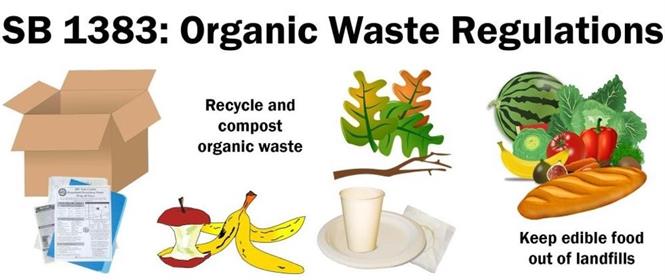 In September 2016, Governor Brown signed into law Senate Bill 1383 (SB 1383), establishing methane emissions reduction targets in a statewide effort to reduce emissions of short-lived climate pollutants in various sectors of California's economy. SB 1383 establishes targets to achieve a 75 percent reduction in the statewide disposal of organic waste from the 2014 level by 2025. The law grants CalRecycle the regulatory authority required to achieve the organic waste disposal reduction targets and establishes an additional target that not less than 20 percent of currently disposed of edible food is recovered for human consumption by 2025.
The Cities and County of Solano collectively developed the publication below to provide our residents and businesses with an overview of SB 1383: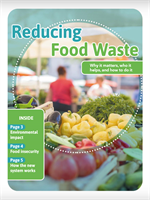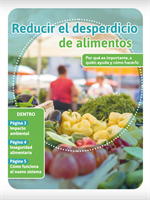 Residents

Residents who have a green waste bin will see no changes as a result of Senate Bill 1383. If you're one of the few households that does not subscribe to curbside garbage and recycling services, please call Solano County Department of Resource Management at 707.7846765.
Business and Commercial Properties
Most businesses are already SB 1383 compliant and need to keep up their great work. For businesses that are not yet compliant, they will need to implement a green waste program.
Edible Food Recovery Resources
To reduce unnecessary food waste and help address food insecurity, SB 1383 requires that by 2025, the state of California will recover and redistribute 20 percent of edible food that would have otherwise be sent to landfills. The law directs the following:
Jurisdictions must establish edible food recovery outreach and inspection programs, help connect mandated edible food generators with food recovery organizations/services, and ensure there is sufficient county-wide capacity for all the recovered edible food.
Mandated edible food generators must arrange to recover the maximum amount of their edible food that would otherwise go to landfills. They must establish contracts with food recovery organizations/services that will accept their edible food and keep records of all edible food recovery.
Food recovery organizations and services that work with mandated edible food generators must maintain and submit records of edible food recovery.
What is edible food?
Edible food is food intended for people to eat, including food not sold because of appearance, age, freshness, grade, surplus, etc. Edible food includes, but is not limited to, prepared foods, packaged foods and produce. All edible food must meet the food safety requirements of the California Retail Food Code.
Find a Match
Solano County maintains a list of edible food recovery organizations and services serving the Solano County area. Edible food generators and community donors can use this list to find a good match for their edible food. Many food recovery organizations rely on transportation services like MealConnect, a free app designed to connect food donors with appropriate food receivers. To start the donation process, visit mealconnect.org

The Food Bank of Contra Costa and Solano is a great place to start recovering edible food! Many smaller agencies rely on contributions made through the Food Bank's processing center. Donations using the Food Bank and MealConnect will have a positive impact on your local community.
Sign up to donate at:
Mealconnect.org 
The Food Bank of Contra Costa and Solano:
855-309-FOOD (3663)
[email protected]
 2370 N. Watney Way, Fairfield 
Thank you to local partners in food recovery! 
Food in Free Solano – Fairfield
Faith Food Fridays - Vallejo
Rio Vista Food Pantry – Rio Vista
Saint Mary's Food Locker - Vacaville
Seventh Day Adventist Church - Vallejo