SOLANO COUNTY SHERIFF'S OFFICE
Sheriff / Coroner Thomas A. Ferrara
530 Union Avenue, Suite 100
Fairfield California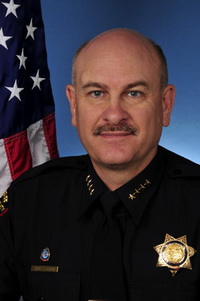 Sheriff Thomas A. Ferrara

"Dedicated to Community Service"

MISSION STATEMENT
The Solano County Sheriff's Office is dedicated to the safety and well being of all persons within Solano County. Through comprehensive community, intergovernmental and employee partnerships, we will provide effective law enforcement, safe, humane, secure jails, and security for the Courts. We are committed to provide professional services with high organization esteem and values to ensure the quality of life set forth in our Constitution.
Vision
With recognition and respect for our diverse community, we will employ technology, problem solving strategies and community partnerships in the provision of attentive public safety services

Goals
To provide safe, humane, and secure jails.
To provide progressive public safety services while enhancing quality of life in Solano county.
To identify strategies to improve community service.

Values

Integrity
An honest application of ethical standards in all situations.

Trust
A confidence that expectations will be met.

Respect
To be considerate of everyone's individuality and attributes. To value their contribution.

Teamwork
Working together to achieve a common goal.

Communication
To create and maintain an effective environment supporting an open exchange of ideas and information.