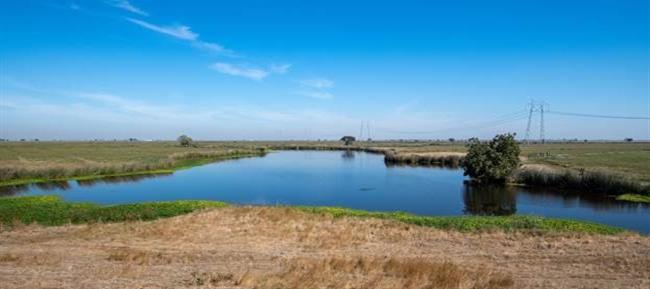 Public Access / Recreation Partnership
Through a 2021 Memorandum of Agreement, Solano County is partnering with the California Department of Water Resources and the California Department of Fish and Wildlife to enhance public recreation opportunities in the Cache Slough region. The partners are looking for input from residents and visitors on recreational opportunities like boating, hunting, fishing, hiking, wildlife viewing, and others that you share.
About the Cache Slough Region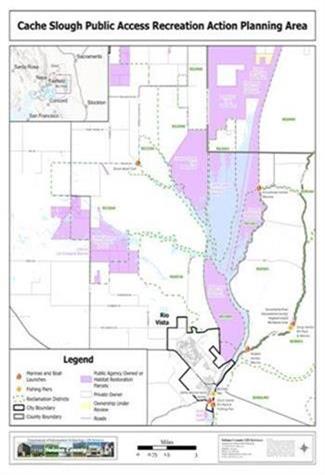 The Cache Slough region is an extensive network of agricultural land, remnant and restored wetlands, and tidal channels and lakes located in the northwest corner of the Sacramento-San Joaquin River Delta in Solano and Yolo counties. The Cache Slough region is an integral part of the Delta and regional landscape, as it both drains the 57,000-acre Yolo Bypass (a significant component of the Sacramento region's flood control system) and connects directly to the Sacramento River. In addition to its importance to the flood control system, the Cache Slough region supports significant agricultural production and important diversions for local water supply. The Cache Slough region also is increasingly the focus of tidal and wetland habitat restoration efforts because of the importance of the habitat to native fish and wildlife and provides recreational opportunities.
Provide Your Input
The partners are inviting input and feedback from local landowners, recreational users, business owners, residents, and visitors alike regarding public access and recreational opportunities in or near the Cache Slough region. This public outreach process will result in the development, evaluation, and implementation of an action plan to help guide future partner agency planning and investments in feasible recreational facilities. See the Community Input Factsheet for more information.  
(Click on Map for a Larger View)

Stay In Touch
If you are interested in engaging in this process and learning more, please send contact information to: [email protected] 
Send Us Your Ideas: Survey

Please respond to the online survey to share your input on recreation opportunities and considerations for the Cache Slough Region.

Upcoming Events
More events coming soon!

Past Events 

Public Workshop - November 3, 2022 @ 6pm - 8pm (In Person)
Meeting Information,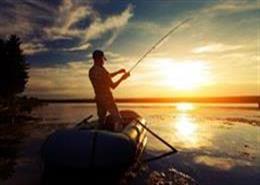 Agenda, Presentation, and Meeting Summary

Public Kickoff - September 14, 2022 @ 1pm.
Click here for more information.
Meeting Agenda, Presentation, Meeting Summary, and Recording (Passcode:  E.%*7jNH)

Resource Links
Solano County Parks
Delta Protection Commission Great California Delta Trail Master Plan
Map