First 5 Solano, in partnership with Solano County Health and Social Services (H&SS) has collaborated with Learning for Action to develop and conduct an assessment of Solano County nonprofit capacity to promote an understanding of the current landscape of capacity building needs and services in Solano County. The results of the assessment have been published in a report entitled "
Solano County Non Profit Capacity Diagnostic Findings
" This report includes recommendations for future actions in the area of Solano nonprofit capacity building.
On June 27th Solano County H&SS and First 5 Solano Hosted a
Nonprofit Capacity Building Learning and Information Session
. Over 75 nonprofit and community leaders gathered to hear the results of the report; and to learn about the 7 dimensions of nonprofit capacity, and the "Vision and Impact" model as their foundation for achieving success.
Click here for the full report
Click here for the executive summary
December Spirit of Giving (click here for more)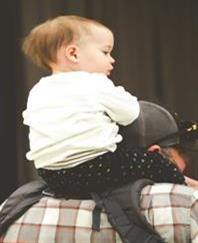 Teaching your children the spirit of giving, showing them the importance of thinking of others, and modeling kindness are important ways to help children grow into productive and loving members of our community. Below are just a few ways to help children develop important values:
Find ways to help others all year, such as asking a neighbor if you can help do a chore for them.
Sort through old toys and clothes with your kids and decide what you want to donate.
Talk about what it means to be a kind person
Make a food donation basket
Explain to your kids why values are important. A simple explanation is: when you are kind, generous, honest and respectful: you make the people around you feel good. More Importantly, you feel good about yourself!
Safe Toys and Gifts Month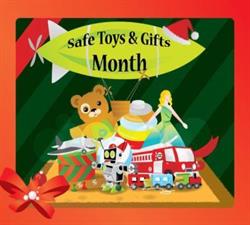 Safe toys and gifts month is centered on choosing safe toys and age-appropriate gifts for children. Here are some tips to keep in mind when purchasing toys and gifts:
Avoid purchasing toys with sharp objects or edges.
Avoid giving darts, pellet guns and other firearms as gifts, especially to children.
Remember safety gear like helmets or goggles when gifting for sports related activities..
And supervise children at all times.
First Day of Winter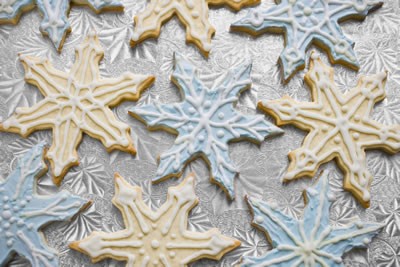 On Wednesday, December 21, we celebrate the winter solstice, commonly know as the first day of winter. The days are getting shorter and the temperature are dropping, but you and your family may not be able to avoid going outside.

Here are some simple tips to make sure everyone stays healthy and dry this winter:
Dress your child in layers of clothing that can be put on and taken off easily.
Ensure everyone wears a hat because lots of body heat is lost through the head.
In younger children, remove drawstrings from clothing that could catch on climbing or play equipment. Use velcro or other snaps instead. Use a neck warmer instead of a scarf and mitten clip instead of a string to prevent choking.
Staying inside and warming up with a good book is not a bad idea either. Here are some popular books to read with your child about winter:
Peppa Pig and the Day at Snowy Mountain (Ages 2-5)


First Snow (Ages 2-5)
Snow (Ages 2-5)
The First Day of Winter (Ages 3-6)
Ready for Winter (Ages 2-5)
Mouse's First Snow (Ages 2-5)
Christmas Day


Ah! Christmas, the biggest holiday of the year. It has a certain feel, all to itself, that you usually do not feel at any other time of the year. It creates within us, a sense of kindness and concern for fellow man. At no other time are we more generous and giving. It creates a sense of family and belonging. It is a time of family and giving. It is truly a time that comes but once a year. Christmas is celebrated in most countries around the world! And so, we invite you to ride along. Join us in celebration of the magic, the wonder and the spirit of this holiday season. From all of us at First 5 Solano, we wish you a peaceful and prosperous Christmas holiday season, and a joyous New Year!
First 5 Solano Calendar

The 2019 First 5 Solano calendar is now available for distribution. The calendar provides tips for parents and caregivers, as well as recognizes observances for young children. There is also information on how to connect with local community resources to support children and families. We have included a tear out page that can be used to engage children in social emotional learning and a developmental milestones page to help parents monitor their child's development. This year we included a special character throughout the calendar to encourage parents to interact with their kids all year long. The calendar is FREE for the community and available in English and Spanish.Click on I want to order a calendar or call 707-784-1332 to have calendars delivered directly to your door.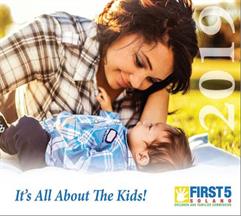 Resource Spotlight
Solano Family & Children's Services (SFCS) is a private, non-profit Child Care Resource & Referral Agency. Since 1978, we have provided services and support to parents, child care providers, and community members in Solano County. Below are just a few of the services SFCS offers:
Child care referrals
Subsidized Care Child information
Training providers and parents
Lending Library
Child care food program assistance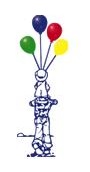 For more information visit www.solanofamily.org